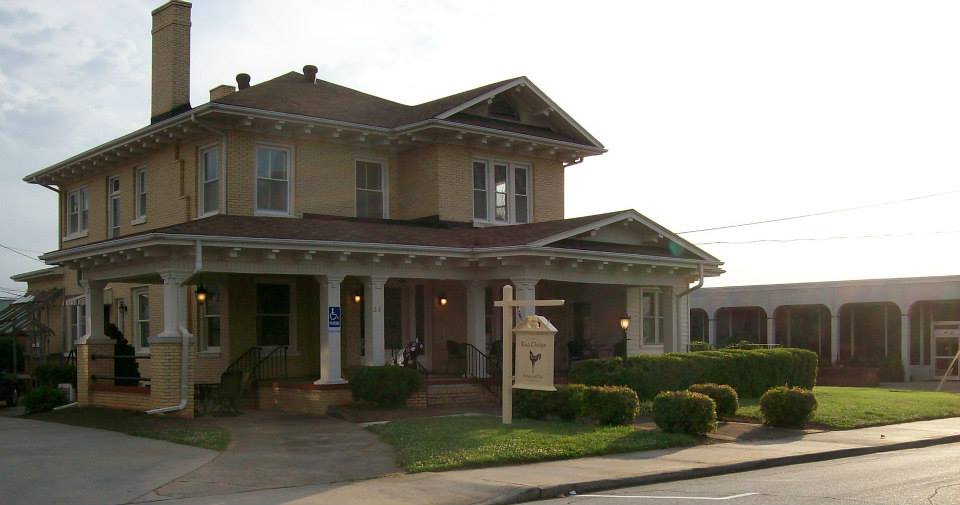 Black Chicken Coffee House
The house was built in 1921.  Jeff and I live upstairs and the downstairs is open for you to come visit, relax, study, and work.  Free wi-fi is available.  Our menu is available here online for you to review if you would like.  There's also a contact page if you would like to contact us with any questions or comments.  We have different gift items available (some handmade items by Jeff and myself) as well as lots of drink options, such as brewed coffee (Dark French Roast, Kenya AA, Columbian Decaf. and three different flavors each day), iced coffee (regular and decaf), cold brew, hot chocolate, frappes, fit frappes, lattes (hot and iced), smoothies, slushies, Italian sodas, and tea (hot and iced).
We have a weekly special flavor for frappes or lattes (save $.50 on each size of special).
We also have free punch cards.  Once you get it full, you receive a free 16 oz. drink.  Tuesday is Double Punch Day!  Get double punches for each drink you purchase.
Our hours – Monday through Thursday, 7 am to 6 pm; Friday, 7 am to 8 pm and Saturday, 8 am to 6 pm.
Located at 23 West 2nd Street, Lexington, NC
Phone: 336-243-2333